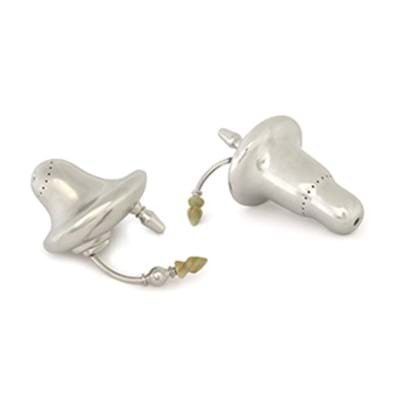 Norfolk, VA
May 18 – July 27, 2022
Emily Culver (she/her/hers) is an artist and educator originally from rural Pennsylvania. In her practice, Culver creates multimedia objects that reference existing systems and tools to question their perceived purpose and our relationship to them. She has received various awards over the years, such as the Stuart Thompson Haystack Fellowship, Toby Devan Lewis Fellowship, and a grant from the Foundation for Contemporary Arts. Her work has been exhibited both nationally and internationally. 
Inspired by James Castle's practice of reconstituting materials for art-making purposes, Culver plans to respond to the environment of the James Castle House to innovate tools and techniques in her own work. 
Culver attended Tyler School of Art, Temple University in Philadelphia where she received her Bachelor of Fine Arts in Metals/Jewelry/CAD-CAM and earned her Master of Fine Arts in Metalsmithing from Cranbrook Academy of Art in Bloomfield Hills, Michigan. In addition to maintaining a studio practice, Culver also teaches at institutions such as Arrowmont School of Arts and Crafts, Pocosin Arts School of Fine Craft, Pratt Fine Arts Center, and is an Assistant Professor at Old Dominion University in Norfolk, VA.
The community is invited to engage with Culver and her work at the following events (all times MT):