Inside the Studio with Jean Shon (7/22)
Date: 7/22/2023 11:00 AM - 7/22/2023 1:00 PM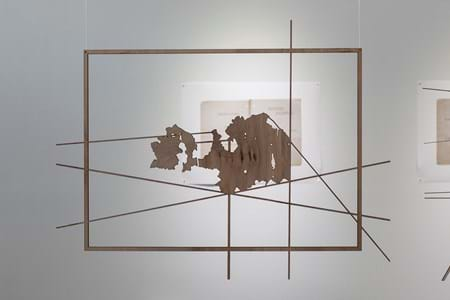 Join us at the James Castle House for Inside the Studio, an intimate studio visit with Summer 2023 Resident Jean Shon. Dig deep into Shon's creative practice, see the work she's created while on-site, and learn more about her experience at the James Castle House.  
Jean Shon (she/her) is an artist working with installation, photography, and text. Originally from La Marque, Texas, Shon frequently explores notions of hometown, memory, identity, il/legibility, and loss through family history and archives. She focuses on connecting fragmented pasts to the present in order to construct non-linear, complexly layered narratives. Frequently employing family archival material for the basis of her work, she raises questions about the things we inherit: physical, mental, and emotional, and re-presents these remnants of the past to both reveal and reimagine the history they hold.
This event is free and open to the public, and we ask that all participants follow our safety protocols. Please note: Events could be altered or canceled due to COVID-19. Please watch for event notifications prior to attendance for the most updated information.
The James Castle House encourages persons with disabilities and those who require language assistance to participate in its programs and activities. If you anticipate needing accommodation, please email jamescastlehouse@cityofboise.org, as soon as possible, but no later than 72 hours before the event. To request assistance, you may also dial TTY 1-800-377-3529. 
Image: Wallpaper (1887 Frank Sr. and Flavilla Bell House): Cornell (2022) by Jean Shon